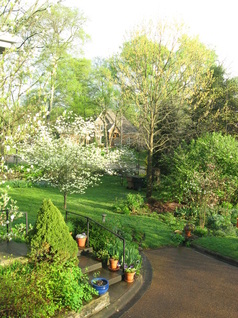 The Gnome at Home was a lifesaver for my gardens and Janelle's care and attention to detail meant that I relaxed and got to enjoy the gardening I could do along with walking among my flowers to pick bouquets and seek out all the critter visitors with my grandchildren.

Janelle listens well and is sensitive to the native plants I want to encourage along with a few "weeds" I happen to like. She helped me immeasurably in the heat or in the cool. Prompt and steady, her work is exemplary.
---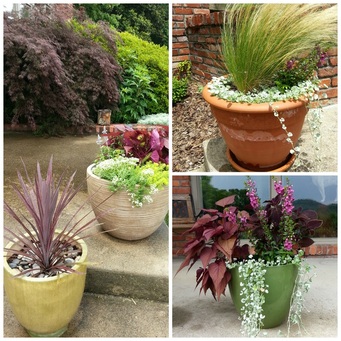 I'd always wanted creative arrangements in my planters on the front porch and back patio but had neither the talent nor the time to do this myself. Janelle crafted arrangements that were inspiring! Every time I pull into my driveway, I smile.

She has helped put in a sustainable flower garden and tended to problem areas in my back yard. In addition to her artistic eye, she is prompt, dependable, friendly, & thoughtful. What more could you ask for?

---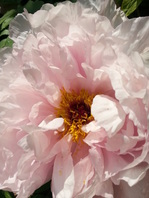 We were transplants to Nashville from Texas hill country and knew absolutely nothing about growing a successful TN-style garden, or anything about shade planting. We had made an offer on a house whose garden I absolutely loved, and one day when we drove by the house and I saw Janelle there, working away. She was working so hard, I assumed she was the home owner...but no, that's just how she treats everyone's gardens - as if they were her own! :) We didn't end up with the house but we did end up with Janelle's information and another house in Sylvan Park for her to help us work some gardening magic on. I'm so glad we connected. Not only is she incredibly knowledgeable about gardens, plants and the best locations/treatments for this or that, she is friendly and so easy to work with. Her enthusiasm for her work is apparent and contagious. I just can't say enough good things about her. Whether you are an experienced gardener, or a newbie, you will be glad you called her.
---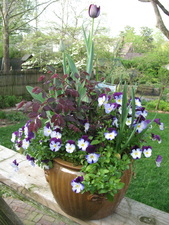 Janelle is such a blessing! She knows what she's doing and is such a delight to work with. She brings experience, knowledge, and a love of gardening with her; not to mention her kind and sweet personality. I recommend her highly!
---



If you want great, affordable, knowledgeable gardening help, I highly recommend Gnome at Home owned by Janelle McQuien!
I love my garden!
---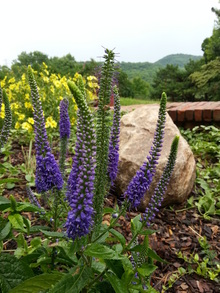 Janelle really has gardening in her bones; it's clear that it is a calling for her. Plus she is such a sweet person. I always enjoy talking with her as she works, and have learned a great deal from her. She has made my garden manageable; so that I can enjoy taking care of just the amount that I have time for. I highly recommend Janelle with Gnome at Home.
---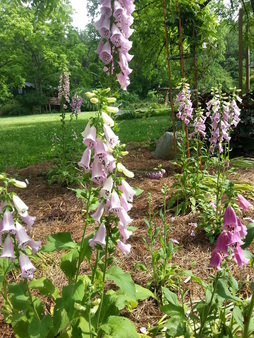 I have too many flower beds and can't seem to find the time to get them all weeded and planted in the same year. Last year I found Janelle and I'll never let her go! It was so wonderful to have everything looking clean and beautiful. Janelle is very diligent and punctual. She also has a good eye and great ideas.

We had two large events/parties last year and I received many, many compliments on how beautiful everything looked. I totally owe it to Janelle and I can enjoy my gardens now and piddle in them when I want to instead of obsessing over them. What a relief!

---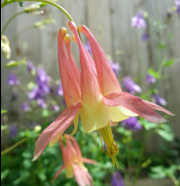 I want to keep her a secret...


---
---